Safe Repair and Maintenance Services in Palm Desert, CA
Safe Repair Near Me Palm Desert
Protecting your valuable possessions from theft and environmental hazards is crucial, and safes are a great way to do so. They can be installed in walls, underground, or hidden away as a standalone unit. Safes have gained popularity as they not only secure against theft but also protect against fire, water damage, and other natural disasters.
Safes come in various locking mechanisms, such as combination locks, electronic keypads, biometric, and key locks. However, if you misplace the key or forget the combination or code, you may need to enlist our services to regain access to your valuables.
Our locksmiths undergo a rigorous background check to ensure your safety and security. We understand the value of your belongings and treat them with the utmost care and respect. We are committed to building relationships based on trust and providing you with peace of mind.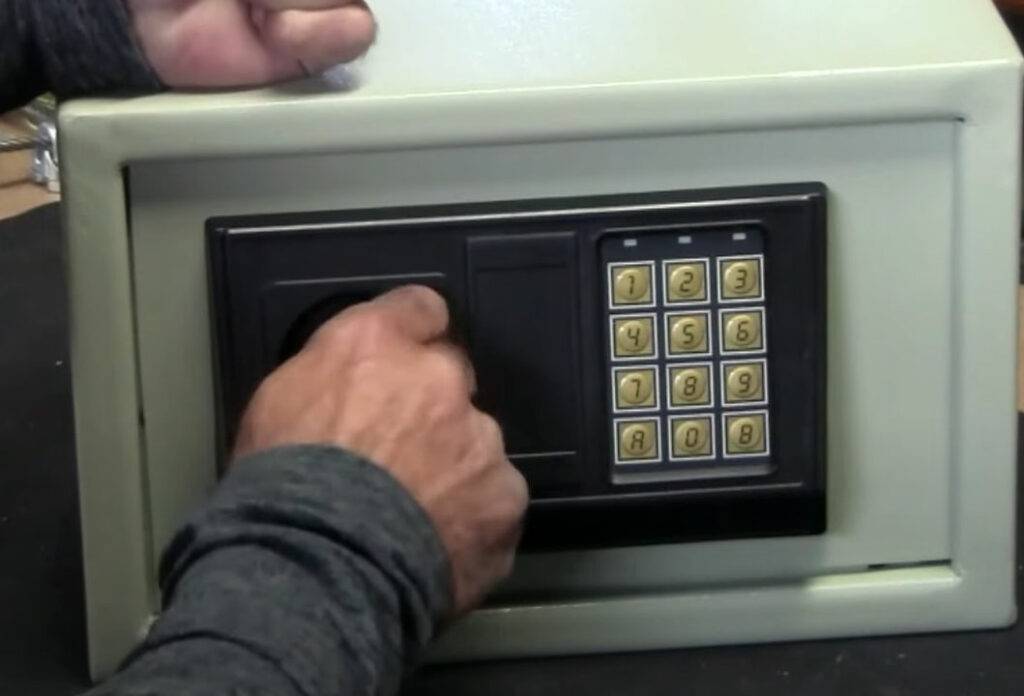 Gone are the days when safes were a rarity in households and small businesses, as they have now become a more affordable and accessible option. With a variety of safe types available, customers can choose the best one to suit their needs.
As experts with extensive experience in safe repair, we offer a comprehensive training program for our locksmiths to ensure that our customers receive the best service possible. This is part of the trust and commitment we have towards our clients, which has been developed over the years through our hard work and dedication.
Whether it's for personal or commercial use, we believe that everyone should have the peace of mind that comes with knowing their valuables are secure. That's why we strive to make safe repairs and installations as simple and stress-free as possible.
Some of the common safes that we repair are:
Burglary Safe
Business Safe
Depository safe
Gun Safe
Fire Safe
Home safe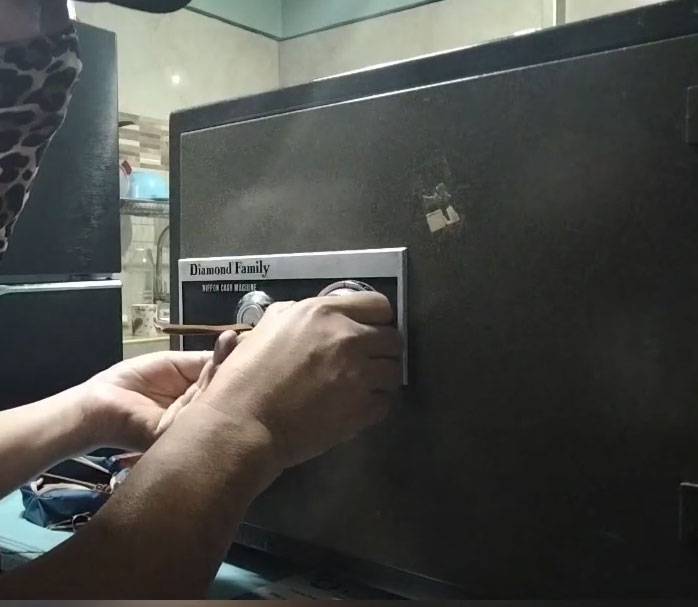 What to do after a break-in?
If someone tries to break into your safe, you need professional repair services. The Safe Company offers emergency services to repair your safe in no time.
Can You Conduct Safe Repair Yourself?
It is highly recommended to get a professional locksmith to repair your safe instead of doing it yourself. A safe is a complex machine that requires specific repair work for each mechanism. Professional locksmiths have the necessary training and experience to conduct repair and maintenance work. Attempting to repair your safe yourself could result in further damage, and potentially cost more than a one-time professional repair.
While there are online tutorials that claim to teach viewers how to repair safes on their own, it's important to remember that many of these videos are created by professionals themselves. While you may practice on low-quality safes, it's crucial to take your safe to a certified locksmith to keep your valuables secure and prevent your investment from going to waste.
Purchasing a Second-Hand Safe
Safes are becoming more affordable and accessible over time, but if you're purchasing both new and used safes, it will require frequent servicing. It's essential to prioritize maintenance because you won't know how the previous owners used the safe. Get it checked before purchasing it to identify any internal or external damage the safe may have. If everything appears fine, double the servicing sessions to ensure it's adequate to secure your valuables.
What Not To Do With Your Safe
Ignoring obvious signs that your safe needs repair is one of the mistakes that safe owners can make. It's also not recommended to call a generic locksmith to repair your safe. Attempting to repair the safe yourself may lead to further damage and potentially end up costing more than a professional repair.
Safe repair requires a professional touch and the appropriate tools. Expert locksmiths have the knowledge and skills required to repair a safe properly.
Don't use WD-40 if your dial gets stuck. While it may seem like a good solution, it will only worsen the problem in the long run.
If you have trouble opening your safe, move your valuables to a secure location and call a professional locksmith for repair and maintenance immediately.
Safe Maintenance Services
Keeping your valuable possessions safe is vital, which is why it's important to ensure your safe is in proper working condition. However, there are some warning signs that indicate your safe may be in need of repair. Here are four signs that it's time to get your safe repaired: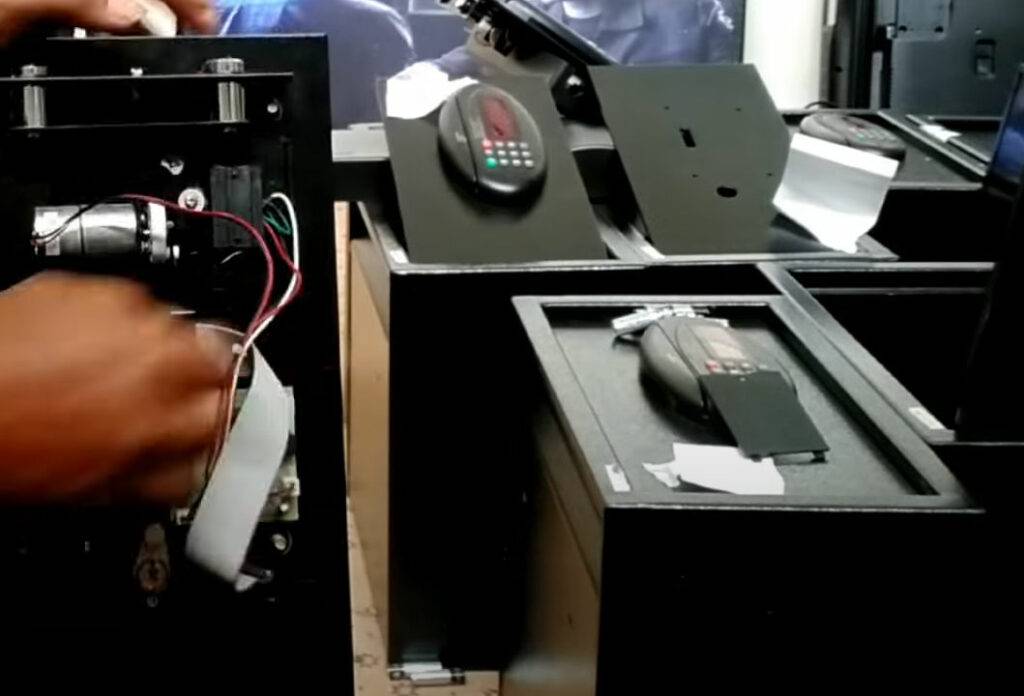 Frequently Asked Questions
Safes, like other machinery, require regular maintenance and repair services. Regular use can cause wear and tear, leading to malfunctions. A simple check-up, performed regularly, can help detect and correct any issues.
The frequency of safe servicing depends on how often you use it. Depository safes are used frequently, usually several times a day, and require annual servicing. Home safes or fire safes are used less frequently and do not require such frequent servicing.
You should be aware of the following signs that indicate your safe needs servicing:
Difficulty opening the combination lock
A crooked, loose, or hard-to-turn dial
Loose lock bolts
Difficulty opening the door
A door that won't open or close
A safe locksmith from The Safe Company can assist you with any maintenance or repair services you may require. We take pride in our ability to provide quick and efficient service to keep your valuables secure.
Investing in a safe is crucial to ensure the safety of your valuables and provide you with peace of mind. The Safe Company offers exceptional repair services that set us apart from other locksmiths. We specialize in safe locksmith services and our expert team can open and repair safes without causing any damage, so your belongings remain intact. This means that your investment in a safe will not go to waste. Trust us to keep your valuable items secure with our high-quality safe repair services.
The importance of having a safe that meets your security needs cannot be overstated. Regular maintenance and servicing are also crucial in keeping your safe functioning properly. As a result, it is important to choose a safe that fits your needs, but it's also equally essential to keep it serviced.
A safe provides a level of security for your valuables that can give you peace of mind. Regular servicing is recommended to minimize the risk of damage or failure. The Safe Company offers a free consultation service to help you determine the types of safes that are available and their future repair requirements.
Different locks require different maintenance and repair services. Combination locks have been relied upon for many years, and their functionality depends on the movement of parts inside the door. Like any machine, the parts of a combination lock require regular oiling and maintenance. Consistent upkeep ensures that the lock performs optimally and remains free of dirt and debris that can result in a jammed door.
Key locks can also face similar issues, with bolts that can get stuck, causing the door to jam. Failure to maintain a key lock can also result in worn-out bolts, which may make it impossible to lock the safe and can put your valuables at risk.
The Safe Company follows a safe locksmith method that enables us to service your safe without causing any damage. External pressure on a safe can cause it to open, but this can also permanently damage the safe, making it useless. Our repair service saves you time and money by retaining the functional capabilities of your safe.
In conclusion, it is essential to choose a safe that meets your security needs and have it serviced regularly to keep it functioning properly. The Safe Company provides a range of services that can help you choose the right safe and keep it in good condition, giving you peace of mind knowing that your valuables are protected.