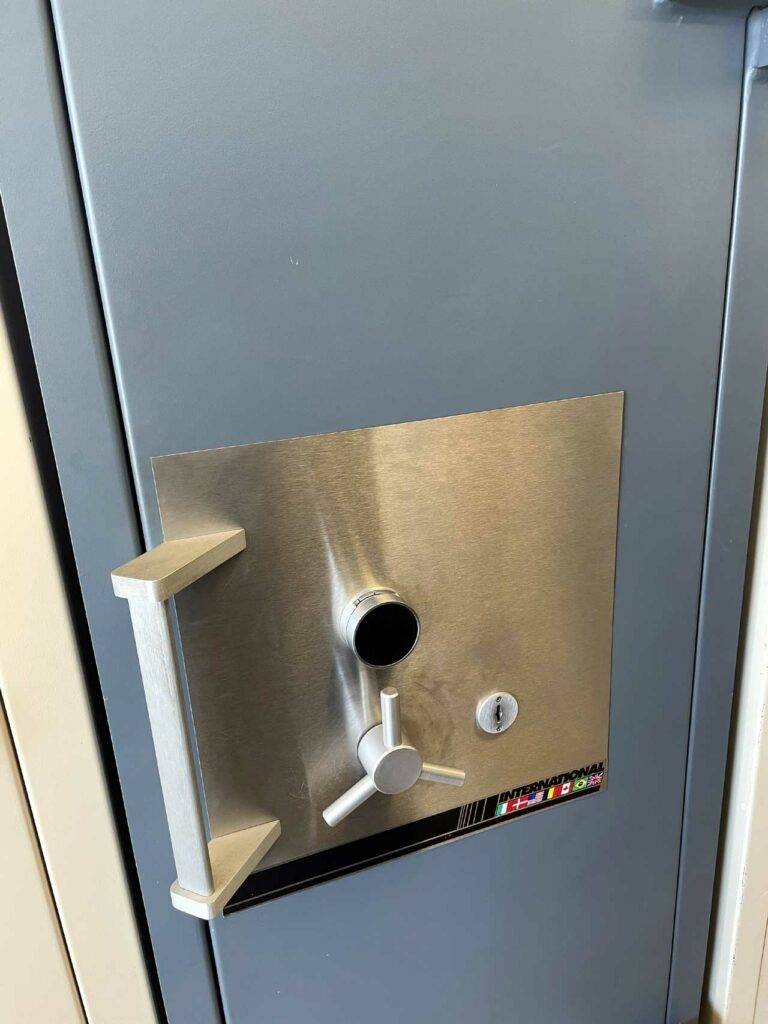 67"H x 29 1/2"W x 31"D | 1 Hour Fire Rating
Introducing the TRTL-15X6 Safe, a pinnacle of high-security craftsmanship designed to provide unparalleled protection for your most valuable assets. With dimensions measuring 67 inches in height, 29 1/2 inches in width, and 31 inches in depth, this imposing safe stands as a fortress of safeguarding, seamlessly blending strength and security.
Engineered with precision and fortified against threats, the TRTL-15X6 boasts a formidable 1-hour fire rating, ensuring that your cherished contents remain shielded from the perils of flames for a full 60 minutes. Raising the bar on security standards, this safe is equipped to withstand the heat, offering you peace of mind in the face of unforeseen challenges.
Embrace the assurance of high-security features embedded within the TRTL-15X6 Safe. This robust guardian is not only a physical deterrent, but it also incorporates advanced protective measures to thwart any unauthorized access. Its weight of 3000+ lbs serves as a testament to its unyielding strength, providing an extra layer of defense against potential threats.
Whether safeguarding important documents, heirlooms, or other precious items, the TRTL-15X6 Safe stands as a stalwart defender of your valuables. Elevate your security posture with this embodiment of strength and reliability, where cutting-edge technology converges with unwavering durability. Trust in the TRTL-15X6 to secure your most prized possessions with the highest standards of protection.