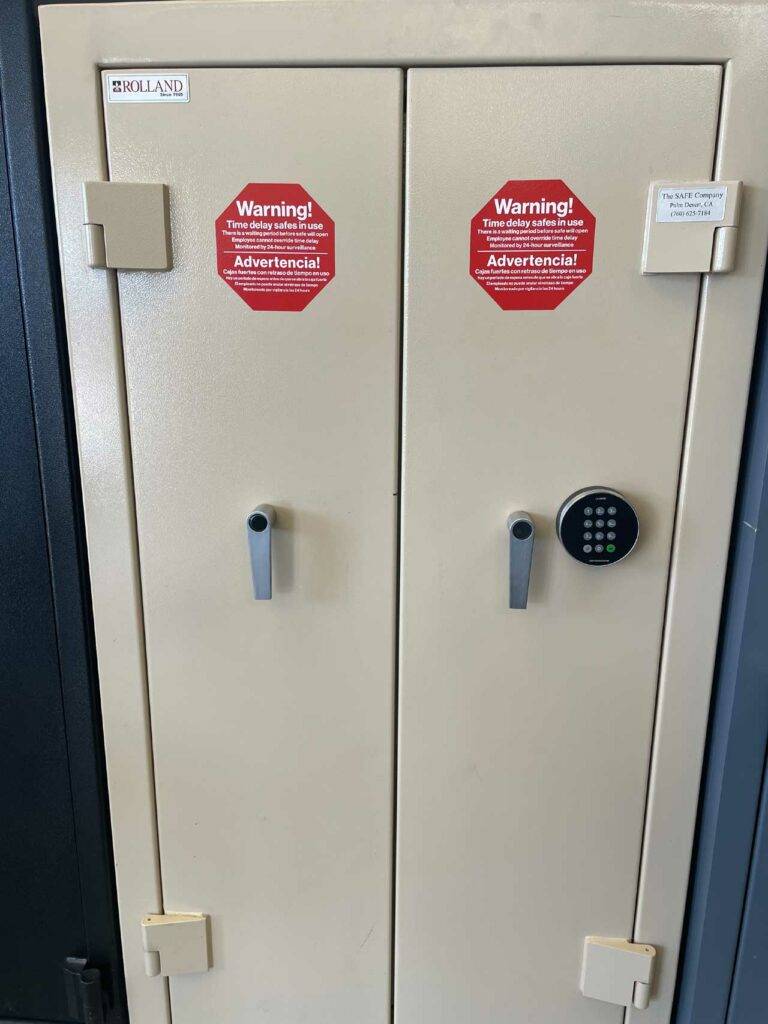 63"H x 35"W x 24"D | ELECTRONIC KEYPAD LOCK
The Rolland Double Door Safe is  a fortress of security for your most valuable possessions. This imposing safe stands tall at 63 inches, boasts a generous width of 35 inches, and extends its protective reach to 24 inches in depth, ensuring that it accommodates your most prized items with ease.
Unyielding Protection: With its robust 630-pound construction, this safe is a fortress for your valuables, ensuring that they remain protected against any threats. Crafted from high-quality materials, it is built to withstand the test of time, guaranteeing your peace of mind.
Advanced Electronic Lock: Experience modern security at your fingertips with the Rolland Double Door Safe's state-of-the-art electronic lock. This cutting-edge technology not only simplifies access but also offers a time-delay feature. This means you can set a delay before the safe unlocks, adding an extra layer of protection against unauthorized access. Your belongings are secured like never before.
Dual-Door Design: The Rolland Double Door Safe features a unique dual-door design, enhancing ease of use while maintaining top-tier security. This design not only provides easy access to your valuables but also maximizes the safe's storage capacity. You'll appreciate the convenience of organizing and accessing your items effortlessly.
Versatile Functionality: This safe is not limited to any specific setting. Whether you need a secure storage solution for your home, office, or business, the Rolland Double Door Safe is a versatile choice. Its sleek and timeless design seamlessly blends into any environment, ensuring it complements your decor.
Your security is our top priority, and the Rolland Double Door Safe is the embodiment of that commitment. With its imposing measurements, advanced electronic lock with time delay, and impeccable build quality, this safe is the ultimate security solution for your most precious possessions. Invest in the Rolland Double Door Safe, and enjoy the peace of mind that comes with knowing your valuables are safeguarded with the utmost care and technology.