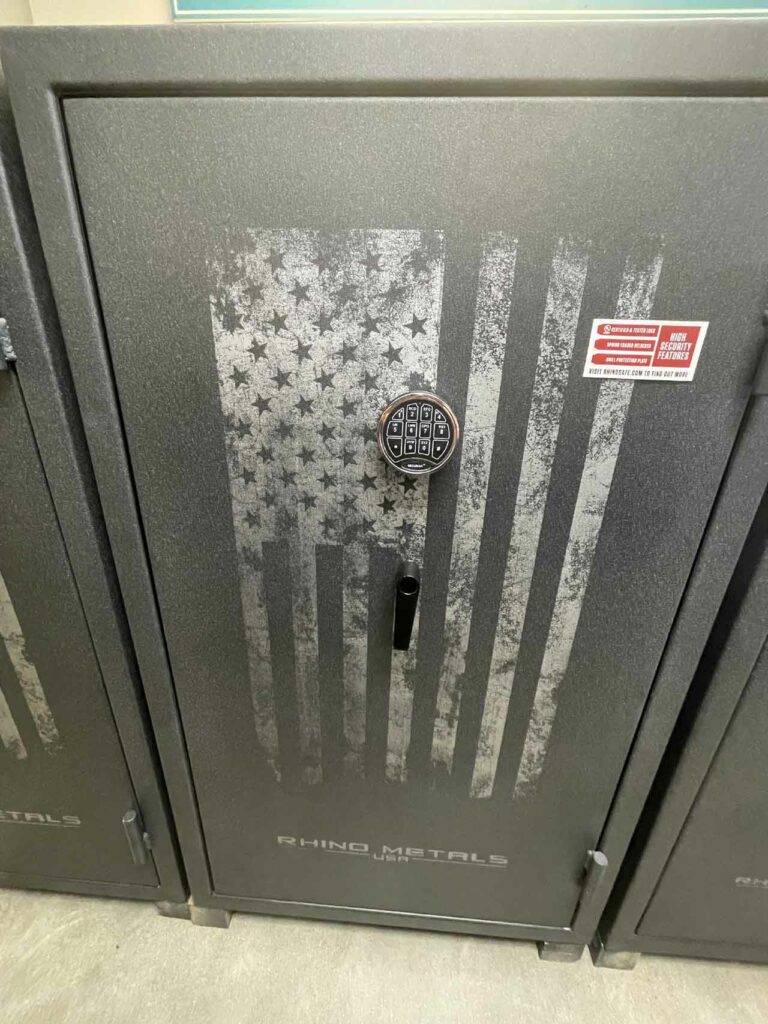 60"H x 33"W x 22"D | 40 Minute Fire Rating
Elevate your firearm storage with the Rhino RBFX6033 Gun Safe. Standing at a substantial 60 inches in height, 33 inches in width, and 22 inches in depth, this safe is a symbol of dependable security, offering a practical 40-minute fire rating.
Optimized Dimensions: With its meticulously optimized dimensions of 60″H x 33″W x 22″D, the Rhino RBFX6033 Gun Safe ensures efficient utilization of space while providing secure storage for your firearms. Its purposeful design guarantees accessibility without compromising on security.
Durable Construction: Crafted with precision from 14-gauge steel, the RBFX6033 Gun Safe from Rhino sets a high standard for safeguarding your firearms. The durable construction provides a robust barrier against unauthorized access, ensuring the utmost protection for your valuable collection.
Practical 40-Minute Fire Rating: With a practical 40-minute fire rating, this gun safe offers reliable protection for your firearms in the event of a fire emergency. Your valuable collection remains secure, reflecting Rhino's commitment to safety and peace of mind.
Enhanced Security Features: The Rhino RBFX6033 Gun Safe is equipped with advanced security features, including a hardened armor plate and a spring-loaded relocker that protects the lock from drill attacks. The patented anti-tamper clutched handle adds an extra layer of security, ensuring the safe remains impenetrable to unauthorized access.
Spacious Interior: With the capacity to hold up to 44 long guns, the interior of the RBFX6033 Gun Safe provides versatile storage options for your firearms, ensuring efficient organization and easy access.