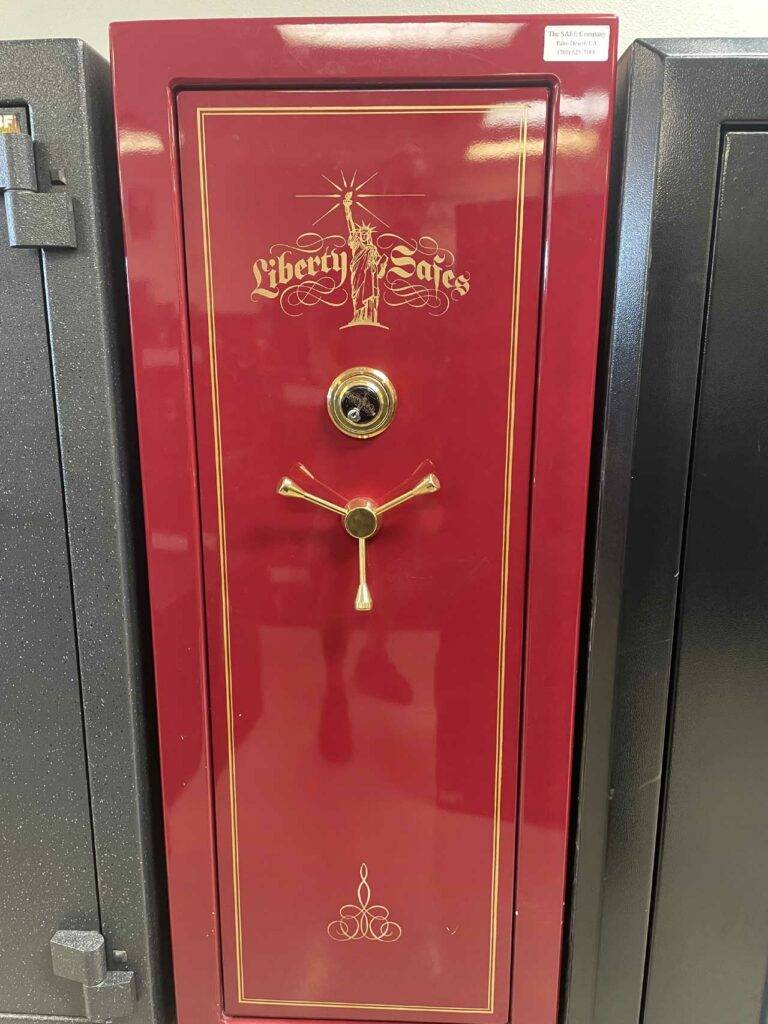 60"H x 24"W x 20"D | 30 Minute Fire Rating
When it comes to securing your most cherished possessions and firearms, the LIBERTY LINCOLN RSC Gun Safe is your dependable partner. With a solid frame measuring 60″ in height, 24″ in width, and 20″ in depth, this safe is a robust and compact solution for safeguarding your treasures.
Fire-Resistant Assurance: The LIBERTY LINCOLN RSC Gun Safe offers a valuable 30-minute fire rating, ensuring that your contents are protected in the event of a fire. Whether it's firearms, sensitive documents, or family heirlooms, you can count on this safe to guard your valuables for half an hour.
Sturdy and Reliable: Built to withstand the test of time, this safe weighs a substantial 500 lbs. Its solid construction not only adds an extra layer of security but also deters any attempts at unauthorized access, making it a steadfast guardian of your prized items.
Optimized Interior Space: With dimensions of 60″H x 24″W x 20″D, the LIBERTY LINCOLN RSC Gun Safe offers a well-organized and spacious interior. Customizable shelves allow you to accommodate various items, from rifles and handguns to jewelry and important documents.
Enhanced Security: Equipped with a dependable locking mechanism, your belongings remain safe from unwanted intrusion. The tough steel door and anti-pry features provide an added level of protection, giving you peace of mind knowing your possessions are secure.
Sleek and Versatile Design: The LIBERTY LINCOLN RSC Gun Safe combines strength with elegance, featuring a timeless, polished exterior finish. Its compact size fits seamlessly into any room or office, ensuring your valuables are both secure and stylishly stored.