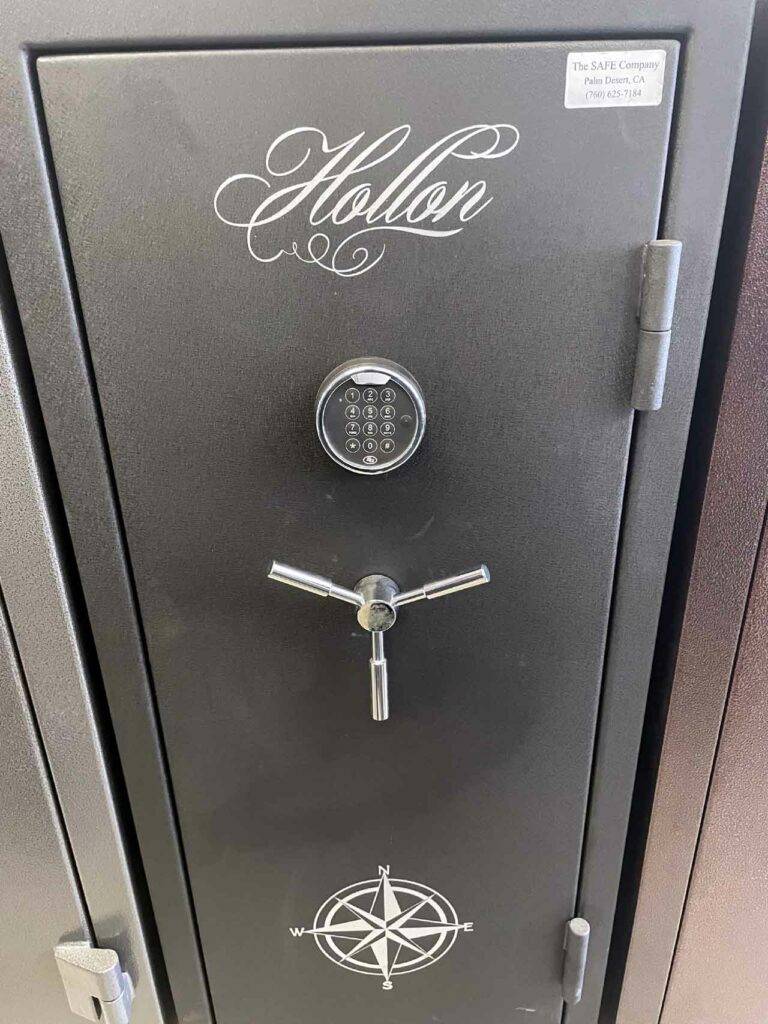 55"H x 24"W x 18"D | 45 Minute Fire Rating
The Hollon Hunter 16 Gun Safe: a formidable fusion of security and practicality. Meticulously designed with your protection in mind, this safe offers a robust defense for your firearms and valuables within a compact and sleek frame.
Standing at 55 inches in height, 24 inches in width, and 18 inches in depth, the Hollon Hunter optimizes space utilization without compromising on its sturdy construction. Its thoughtfully designed dimensions provide ample storage for up to 16 guns while seamlessly fitting into a variety of spaces within your home or office.
Weighing in at 390 lbs, the Hollon Hunter strikes a harmonious balance between strength and convenience. The moderate weight ensures easy placement while ensuring a formidable barrier against unauthorized access.
Prepared for the unexpected, the Hollon Hunter features a 45-minute fire rating, providing crucial protection in the face of unforeseen emergencies. Trust in its capacity to shield your prized possessions, giving you valuable time to address and mitigate potential fire-related risks.
Choose the Hollon Hunter 16 Gun Safe for a reliable and compact security solution that prioritizes your peace of mind. Where form meets function, this safe stands ready to guard what matters most to you.