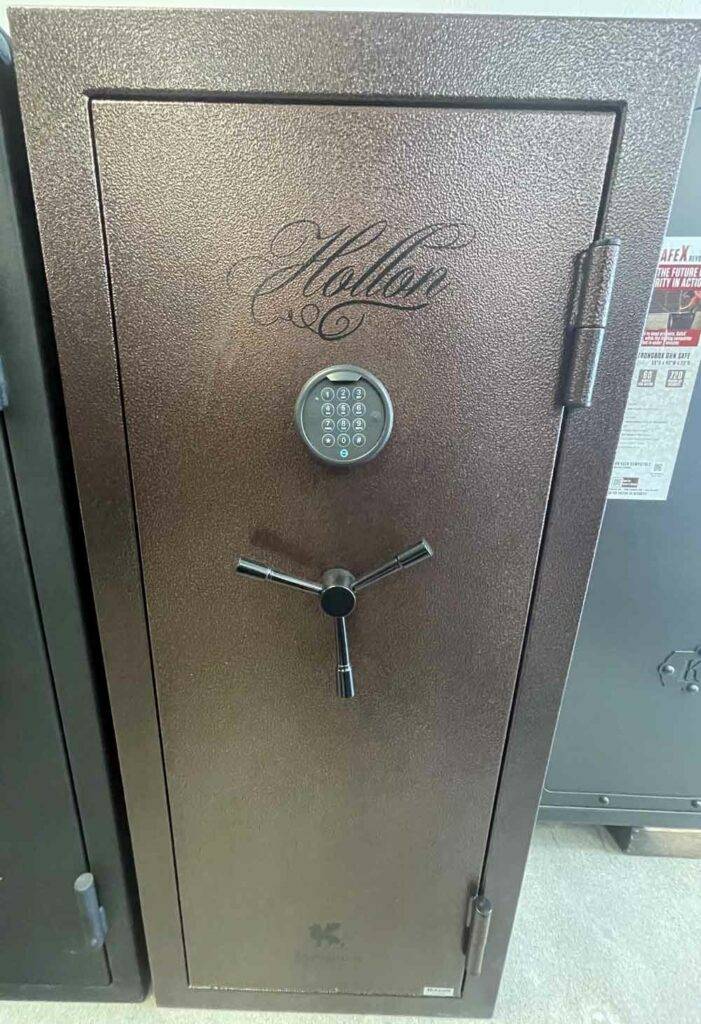 55"H x 24"W x 18"D | 45 Minute Fire Rating
The Hollon Dominion 16 Gun Safe: a steadfast guardian of your firearms and cherished possessions. Crafted with precision and fortified with security in mind, this safe delivers reliable protection within a sleek and compact design.
Standing at 55 inches in height, 24 inches in width, and 18 inches in depth, the Hollon Dominion optimizes space without compromising on strength. Its well-proportioned dimensions provide ample room for up to 16 guns while seamlessly fitting into various spaces within your home or office.
Weighing in at 390 lbs, the Hollon Dominion strikes a perfect balance between sturdiness and practicality. This moderate weight ensures ease of placement while still guaranteeing a robust defense against unauthorized access.
Designed to withstand the unexpected, the Hollon Dominion comes equipped with a 45-minute fire rating. This feature ensures that your valuable belongings are shielded in the event of a fire, offering you precious time to address unforeseen emergencies.
Elevate your security measures with the Hollon Dominion 16 Gun Safe — where functionality meets peace of mind in a compact and reliable package. Trust in the strength of the Dominion to safeguard what matters most to you.