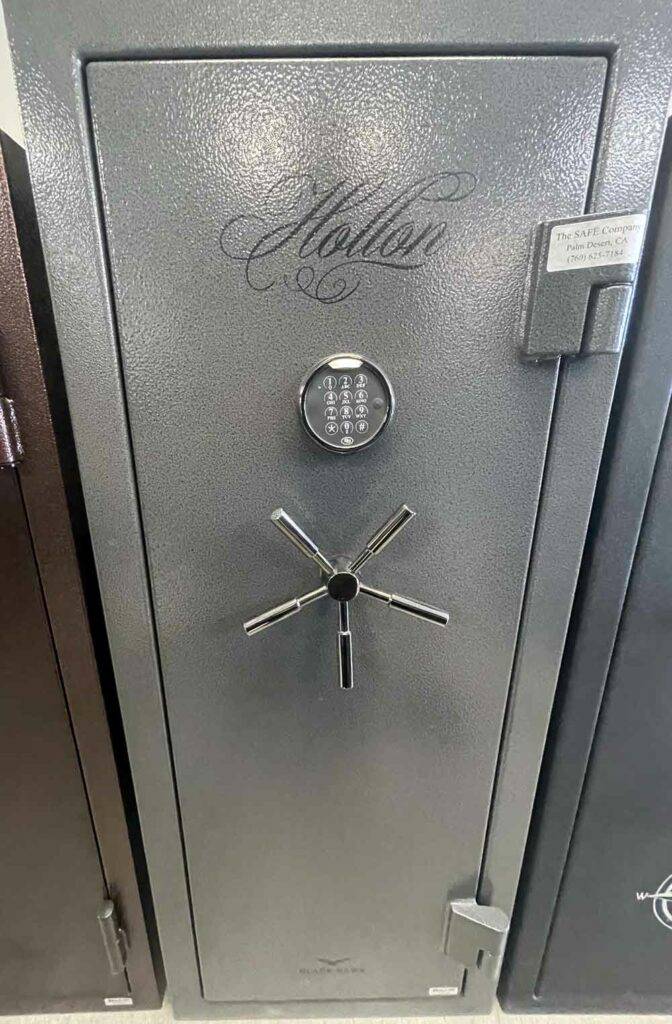 59"H x 24"W x 18"D | 90 Minute Fire Rating
The Hollon Blackhawk 16 Gun Safe — a pinnacle of security designed to fortify your firearms and cherished belongings. Crafted with precision and unwavering commitment to protection, this safe combines robust features within a sleek and versatile frame.
Standing tall at 59 inches in height, 24 inches in width, and 18 inches in depth, the Hollon Blackhawk ensures efficient use of space without compromising on its robust construction. With ample room for up to 16 guns, this safe seamlessly integrates into diverse settings within your home or office.
Weighing in at 484 lbs, the Hollon Blackhawk strikes a harmonious balance between substantial strength and practicality. Its moderate weight facilitates easy placement while guaranteeing a steadfast defense against unauthorized access.
In the face of unforeseen challenges, the Hollon Blackhawk sets itself apart with an impressive 90-minute fire rating. This feature ensures unparalleled protection for your valuables, affording you crucial time to address unexpected emergencies.
Elevate your security standards with the Hollon Blackhawk 16 Gun Safe — a seamless blend of functionality and peace of mind. Trust in its unwavering strength to safeguard what matters most to you, providing you with the ultimate security solution in an elegant and robust package.