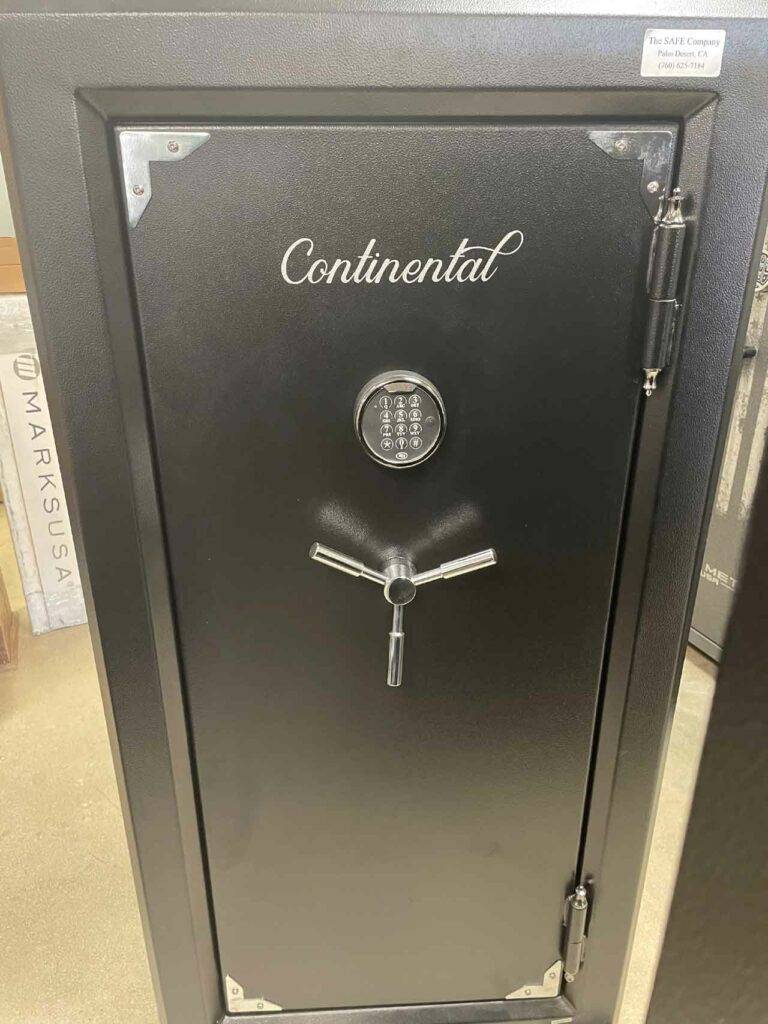 59"H x 30"W x 21"D | 1 Hour Fire Rating
Elevate your firearm storage with the Continental C-24 Gun Safe. Standing at a reliable 59 inches in height, 30 inches in width, and 21 inches in depth, this safe is a testament to thoughtful design, offering superior security and a commendable shield against fire.
Optimized Dimensions: With its meticulously optimized dimensions of 59″H x 30″W x 21″D, the Continental C-24 Gun Safe ensures efficient utilization of space while accommodating various firearms. Its purposeful design guarantees secure storage without compromising accessibility.
Dependable Security Features: Crafted with precision, this gun safe from Continental is engineered to establish a robust barrier against unauthorized access. The C-24 Gun Safe is a steadfast guardian for your firearms, providing peace of mind for responsible gun owners.
60-Minute Fire Rating: Equipped with a commendable 60-minute fire rating, this gun safe offers reliable protection for your firearms in the event of a fire emergency. Your valuable collection remains secure, showcasing Continental's commitment to the highest safety standards.
Manageable Weight: Weighing in at 570 lbs, the Continental C-24 Gun Safe strikes a balance between robust construction and manageability. The weight adds an extra layer of security, acting as a deterrent against tampering and ensuring the safe remains steadfast in the face of potential threats.
Versatile Interior Organization: Boasting a versatile interior with adjustable shelving and dedicated compartments, the C-24 Gun Safe allows you to organize your firearm collection with ease. Quick and convenient access to your firearms is guaranteed, making this safe an ideal choice for gun owners valuing both security and accessibility.
Sleek Design: With its sleek design and neutral aesthetics, the Continental C-24 Gun Safe seamlessly integrates into any environment, whether at home or in the office. Its discreet appearance conceals the robust security features within, ensuring your firearms are protected without compromising on style.