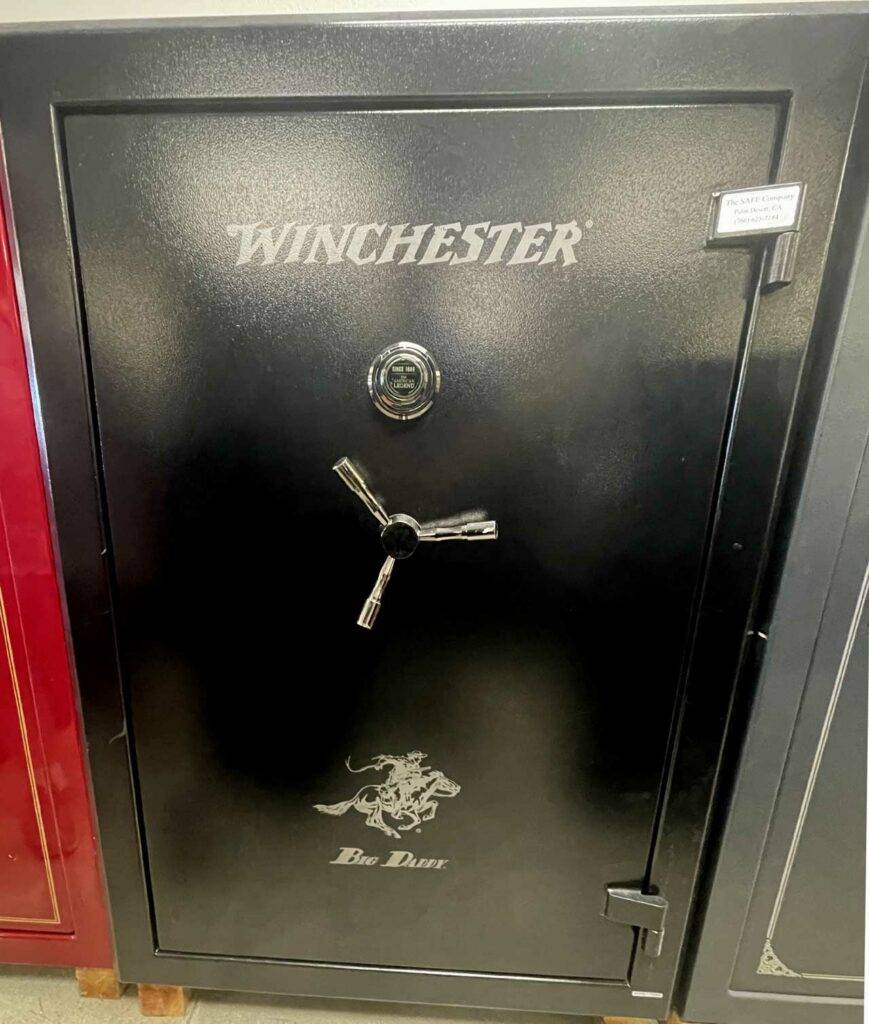 60"H x 42"W x 25"D | 75 Minute Fire Rating
When it comes to safeguarding your valuable firearms and important possessions, trust in the Winchester BIG DADDY Gun Safe, a fortress of protection and peace of mind. With its imposing dimensions of 60″ in height, 42″ in width, and 25″ in depth, this rugged and dependable safe offers ample storage space while standing as an impenetrable guardian of your treasures.
Unparalleled Fire Protection: The BIG DADDY RSC Gun Safe boasts a remarkable 75-minute fire rating. In the event of a fire, this safe stands strong for over an hour, providing you with ample time to protect your most precious belongings. Whether it's firearms, important documents, or cherished heirlooms, your valuables remain safe from the ravages of flames.
Robust and Sturdy: Built like a tank, this safe is designed to endure the toughest of conditions. Crafted with heavy-duty materials, it weighs a substantial 814 lbs, which not only adds to its security but also prevents it from being easily moved or tampered with. 
Top-Notch Security: Equipped with a high-quality lock, your valuables are accessible only to those with the authorized code or key. Its thick steel door, boltwork, and anti-pry features ensure that your firearms and belongings are secure against unauthorized access.
Aesthetic Design: The BIG DADDY RSC Gun Safe combines rugged strength with a sleek, black exterior finish, making it a tasteful addition to any room or office. Its polished look seamlessly integrates into your home or workspace, adding an extra layer of sophistication.