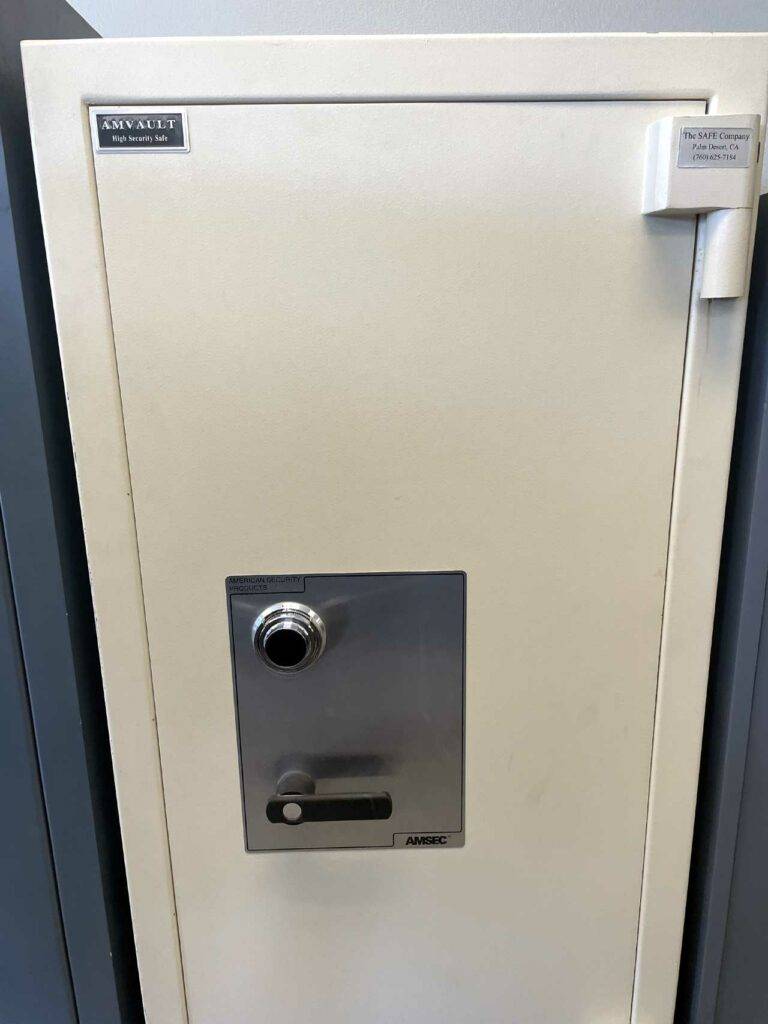 62"H x 31"W x 29 1/12"D | 2 Hour Fire Rating
Introducing the AMVAULT TL-30 Safe – a fortress of security designed to safeguard your most valuable possessions. With dimensions measuring 62 inches in height, 31 inches in width, and 29 1/2 inches in depth, this formidable safe provides ample space for your cherished items while seamlessly integrating into any environment.
Built with precision and fortified with cutting-edge technology, the AMVAULT TL-30 boasts a robust 2-hour fire rating, ensuring unparalleled protection against the ravages of flames for an impressive 120 minutes. Trust in its uncompromising ability to shield your valuables from the harshest of elements.
Crafted with durability in mind, this safe stands as a testament to strength, weighing in at a substantial 2679 lbs. Its imposing stature, coupled with its solid construction, serves as a deterrent to any would-be intruder, offering you peace of mind in the knowledge that your possessions are held under the most secure guard.
Whether safeguarding important documents, heirlooms, or other precious items, the AMVAULT TL-30 Safe combines functionality with peace of mind. Elevate your security standards with this pinnacle of protection, where quality craftsmanship meets uncompromising security. Trust in the AMVAULT TL-30 to secure your most valuable assets with unwavering resilience.