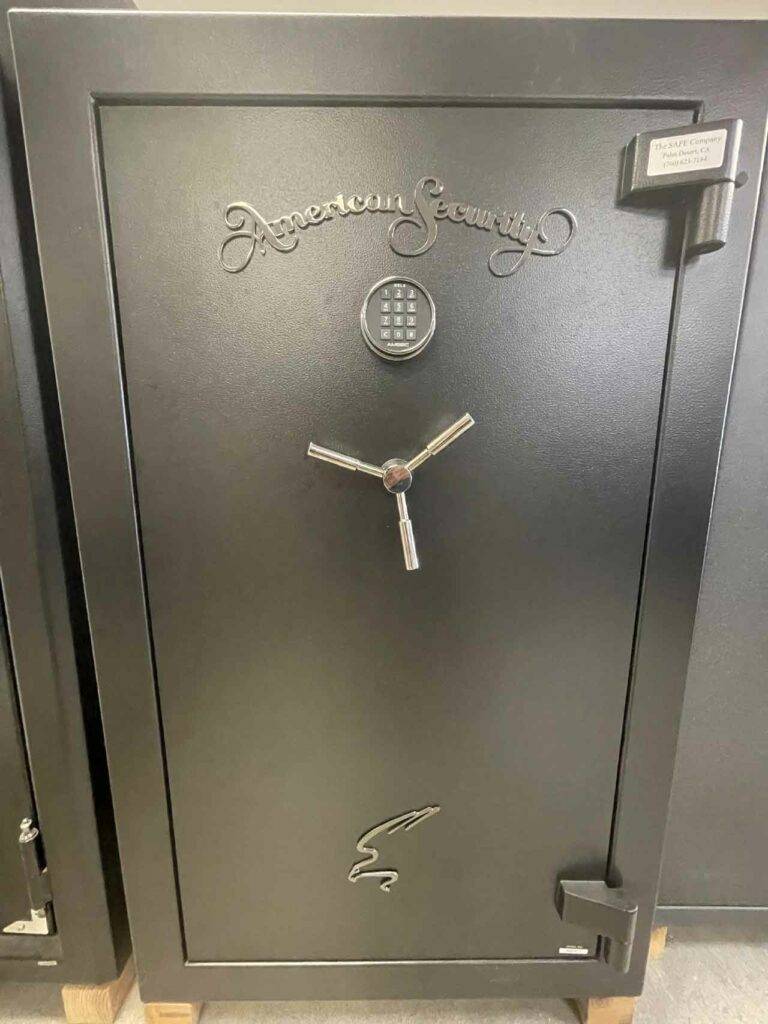 59"H x 36"W x 26"D. | 1 Hour Fire Rating
Optimized Dimensions: With its meticulously optimized dimensions of 59″H x 36″W x 26″D, the American Security SF6036 Safe ensures efficient use of space while providing secure storage for your valuable possessions. Its purposeful design guarantees accessibility without compromising on security.
Robust Construction: Crafted with precision, the SF6036 Safe from American Security sets a high standard for safeguarding your valuables. The robust construction provides a formidable barrier against unauthorized access, ensuring the utmost protection for your important documents and possessions.
Commendable 1-Hour Fire Rating: With a commendable 1-hour fire rating, this safe offers reliable protection for your belongings in the event of a fire emergency. Your crucial documents and valuables remain secure, reflecting American Security's commitment to safety and peace of mind.
Substantial Weight: Weighing in at a robust 840 lbs, the American Security SF6036 Safe ensures both security and stability. The substantial weight adds an extra layer of deterrent against tampering, ensuring the safe remains steadfast in the face of potential threats.
Choose the American Security SF6036 Safe for an exceptional combination of security, fire endurance, and thoughtful design. With its optimized dimensions, commendable fire rating, substantial weight, and robust construction, this safe is the ideal choice for individuals seeking a high standard in securing their valuables. Elevate your security experience with the American Security SF6036 Safe – where protection meets peace of mind.