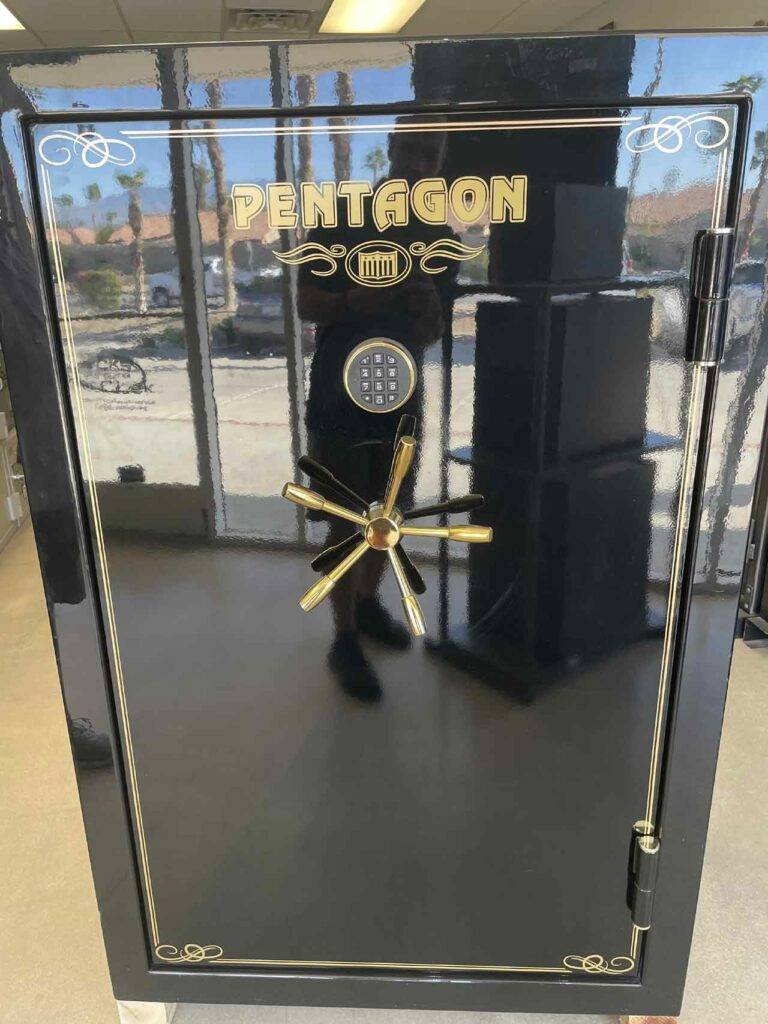 Elevate your firearm storage with the Pentagon Gun Safe, standing at a robust 60 inches in height, 40 inches in width, and 25 inches in depth. This safe is not just a storage solution; it's a fortress designed to provide unmatched security for your valuable firearms.
Optimized Dimensions: With generous measurements of 60″H x 40″W x 25″D, the Pentagon Gun Safe offers ample space for your firearm collection while maintaining a sleek and compact profile. Its thoughtfully designed dimensions ensure efficient use of space without compromising on security.
Uncompromising Security: Crafted with precision and fortified with premium materials, the Pentagon Gun Safe is engineered to provide an impenetrable barrier against unauthorized access. Its robust construction guarantees that your firearms are stored securely, offering peace of mind to gun owners who prioritize safety.
Versatile Storage Solutions: Whether you're a seasoned collector or a responsible firearm owner, the Pentagon Gun Safe offers versatile storage solutions to accommodate various types of firearms. Adjustable shelving and dedicated compartments make organizing your collection a breeze, ensuring quick and easy access whenever needed.
Seamless Integration: The Pentagon Gun Safe seamlessly integrates into any environment, be it your home or office. Its timeless design and neutral aesthetics complement diverse surroundings while discreetly providing top-tier security for your firearms.
Durable Construction: Constructed to withstand the test of time, the Pentagon Gun Safe's durable build ensures that your firearms remain in pristine condition. The safe's sturdiness is a testament to its commitment to quality and longevity.