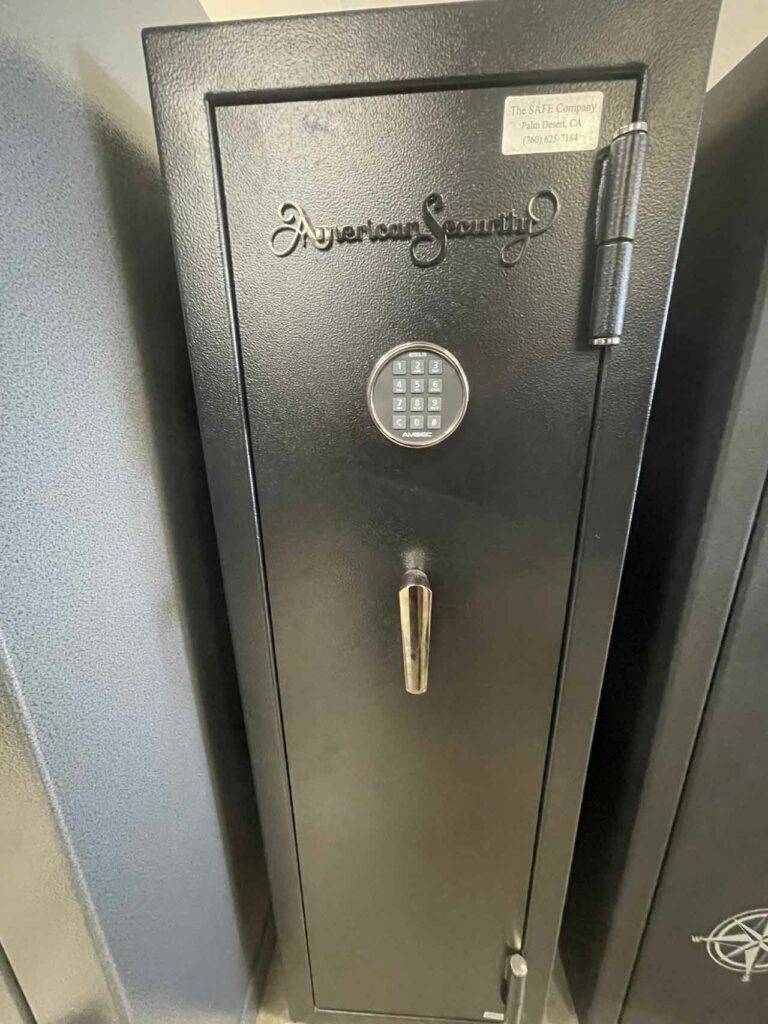 55"H x 17 3/4"W x 16"D | 30 Minute Fire Rating
Optimized Dimensions: With its meticulously optimized dimensions of 55″H x 17 3/4″W x 16″D, the American Security TG5517 Gun Safe ensures efficient use of space while providing secure storage for your firearms. Its purposeful design guarantees accessibility without compromising on security.
Uncompromising Security Features: Crafted with precision, the TG5517 Gun Safe from American Security sets a high standard for safeguarding your firearms. The safe boasts an 11-gun capacity, providing ample space for your valuable collection.
Practical 30-Minute Fire Rating: With a practical 30-minute fire rating, this gun safe offers reliable protection for your firearms in the event of a fire emergency. Your valuable collection remains secure, reflecting American Security's commitment to safety and peace of mind.
Manageable Weight: Weighing in at a manageable 286 lbs, the TG5517 Gun Safe strikes a balance between security and practicality. The weight adds an extra layer of stability, ensuring the safe remains steadfast in the face of potential threats.
Precision Security Features: The American Security TG5517 Gun Safe is equipped with advanced security features, including a drill-resistant hard plate, an external spring-loaded relocking device, and a slip clutch feature on the handle. These features collectively prevent break-in attempts by thwarting excessive torque and ensuring the utmost protection for your firearms.